Good music will change your outlook on life, how you enjoy things certainly. For years, we have jammed to the loud Punjabi and Bollywood music, it's time we give Indie artists a chance to become our favourites. Indie means independent artists and bands who distribute music through low-key record labels. Some have gone mainstream with their music and some are yet to come in the public light.
Prateek Kuhad
Prateek Kuhad is famous all around the world and if you haven't heard of him, you are living under a rock. He is a singer-songwriter with the most calming voice and his soothing music. He has produced music for some Bollywood movies as well, from Baar Baar Dekho to Karwaan, he is leading the business. He featured in the former US President Barrack Obama's list of "Favourite Music List of 2019" and became the most streamed Indie artist on Spotify. His songs are just soulful, it is hard to describe how his music travels you in a different place altogether. Listen to: did you/fall apart, cold/mess, with you/ for you and Kasoor.
The Local Train
The Local Train is an Indian rock band, hailing from the country capital, Delhi. The band is famous among the youth and is famous for their mix of Hindi-Urdu lyrics and the raw nature of their music. The band have performed in various cultural festivals across India and entertained millions with their tunes. The must-listen songs are Choo Loo, Aalas Ke Pedh and Aaftab.
Ankur & The Ghalat Family
The band was formed in 2009 and they've been going strong ever since. With Ankur's powerful vocals and The Ghalat Family's amazing music have made this rock band popular among people. They have been experimenting with Hindi-Urdu music and is shining. The band perform their happy song, Mohabbat Zindabad after every performance they put through. Their live acts are sure to keep you on a fun mood and their songs make you ever-so happy. Some of their best songs are Aajao (side A), Wagairah Wagairah (side A), and Rehne Do Na.
Anuv Jain
Anuv Jain is a singer-songwriter with over 10 million plays on Spotify with his first song. He started his YouTube channel to produce his music and have never stopped. His first recorded song was Baarishein and if you haven't listened to it already, you are missing out on life! He is also a TEDx speaker who creates mind-blowing music and is a fan-favourite. Some of his best music is Maula, Riha and Mishri.
The F16s
The famous Chennai band, The F16  has become a go-to artist for the Millenials. Their music composition and their rock and roll music have made them a sensation. They have performed in the top music festivals across India, like NH7 weekender. They have won many titles like The Jack Daniel's 2013 for Best Emerging Act and Judge's Choice for Radio City Best Young Indie Artist. Some of their some famous works are Moonchild, Blackboard and My Baby's Beak.
Taba Chake
Taba Chake is a singer and songwriter who hails from Arunachal Pradesh and produces folk music. He is the solo artist with great vocals, songwriting style and the way he performs his music is just mesmerising. To anyone who has seen him perform live, will agree that when he comes on stage there's just him, his tunes and you swaying to the beat.
Ritviz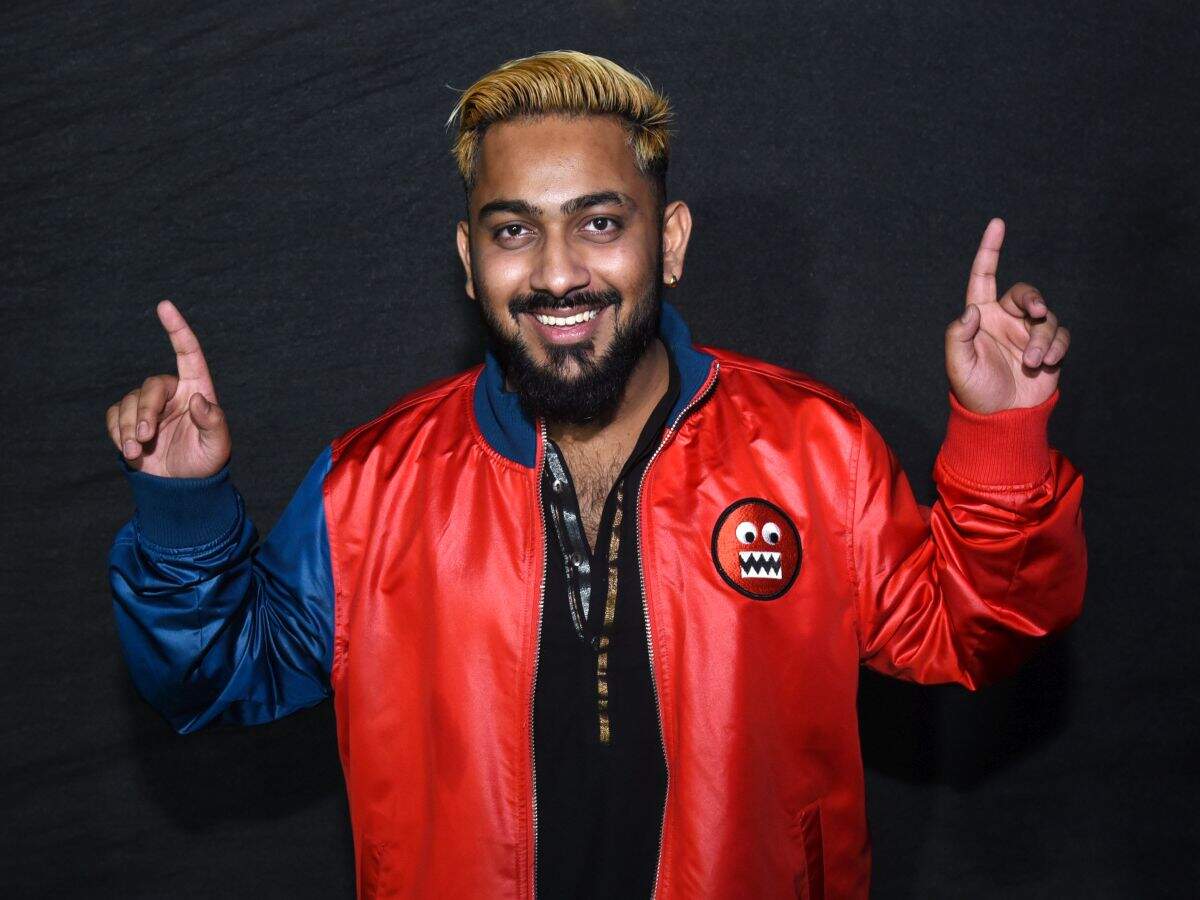 This party sensational, the famous Ritviz is known for his off-beat music and the mix of Indian Classical tunes that just makes his music more unique and fun. In the last few years, Ritviz has produced some great music and has made a reputation of an artist that is here to stay. Some of his popular works are Sage, Barso and Udd Gaye.
Raghav Meattle
Raghav Meattle was one of the contestants on Colour Infinity's The Stage where he stood out with his superb vocals and music. Raghav's first album, Songs from a matchbox was crowd-funded, it made him realise that people want to listen to his music and the album made people realise the most common things between people. Though he likes playing solo, he groups with local artists wherever he is.
When Chai met Toast
When Chai met Toast is one of those bands you can't ever stop listening. Their music, the lyrics and the vocals of the artist are genuinely a perfect match. The songs have folksy rhythm, tunes that make you move and their touching lyrics. Some of their famous songs are Khoj, Believe and Firefly.
Nucleya
Udyan Sagar is Nucleya's real name. Popular by his stage name, Nucleya co-founded the famous music band, The Bandish Projekt in 1998. After the band stopped being active, Nucleya started producing music as a solo artist and has never stopped since. He has produced some of the best EDM music, to the tunes we go crazy in parties and has even won awards for the same. He even bagged the Global Indian Music Awards for Best Electronica Single. If you're in the mood to go crazy, listen to Bhayanak Aatma.
Dhruv Vishwanathan
Dhruv Vishwanathan is one of India's famous Indie artist who performs guitar solos. The way he performs with his guitar, his voice hitting just the right tones, the way he beats his guitar to create the rhythm is astonishing. You should listen to Botswana and Afterglow.