India is the country of rich culture, spices and flavours, in terms of food. The food in our country is famous all around the world. Say it from Butter Chicken, to Gajar ka Halwa, everything here tastes 1000 times better. Eating hot mouthwatering food in winter has its own luxury and hence we have rounded up a list of our favourite winter delicacies that are just too delicious to miss this winter!
Gajar Ka Halwa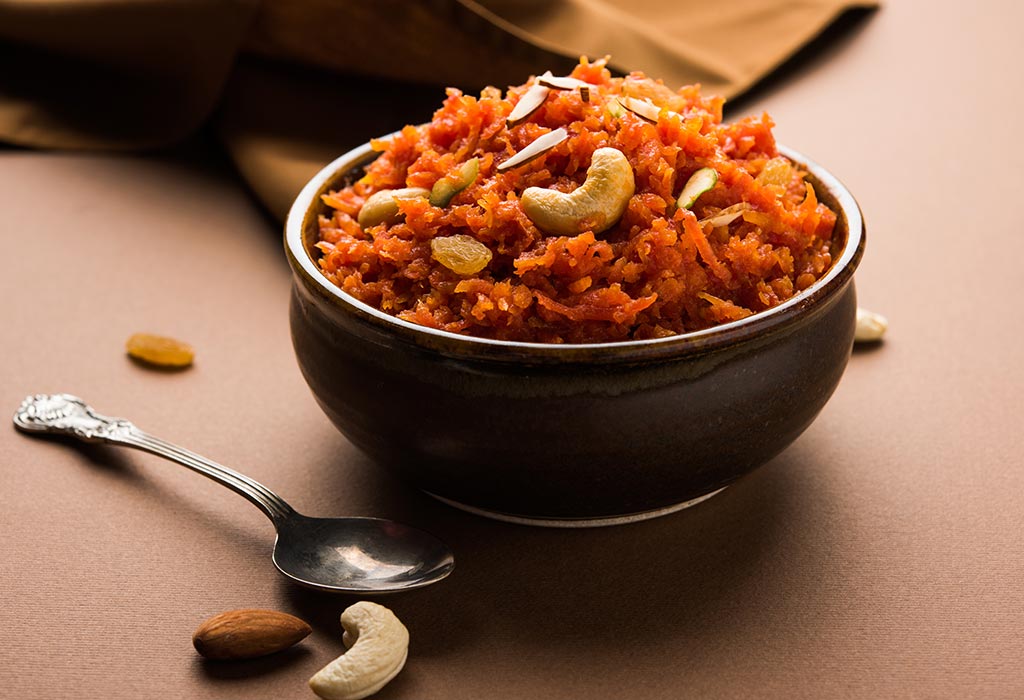 Yes, Gajar ka Halwa tops the list, it's the go-to dessert for every Indian in the winter season. Every Indian household cooks up this delicacy for multiple times in the winter season because we can't get enough of it, can we? As winter is the season when India produces the best carrots, Indians cannot resist the temptation of this particular sweet.
Jalebi
Another dessert that we can't get enough of, is hot jalebis paired up with unsweetened yoghurt or rabri. Every sweet-tooth person likes jalebi, some even eat it with milk or have it as an option for breakfast as well.  The crunchy layer of outside with salivating sugar syrup in the insides makes it even tastier.
Rogan Josh
The Mutton Rogan Josh is a must-have for all the non-vegetarians out there. The melting taste of the mutton with the Kashmiri-style curry is a mix of creamy and spicy texture which is mouth-watering. This mutton curry will make you feel warm and cosy inside.
Shakarkandi ki chaat
The sweet potato chaat is the best combination of sweet and salty with a bit of tanginess. The sweet potatoes are boiled and fried in a mixture of spices and served with a squeeze of lemon. They are available at every corner of the bustling markets, to fill your famished self.
Chikki
Chikki is best described as the Indian nutritious bar, mainly made up of jaggery, nuts or sesame seeds. This is one of the healthy desserts of Indian households, a break from rich Indian foods. Some eat it as snacks or a dessert. It's a great snack to munch away.
Sarson Ka Saag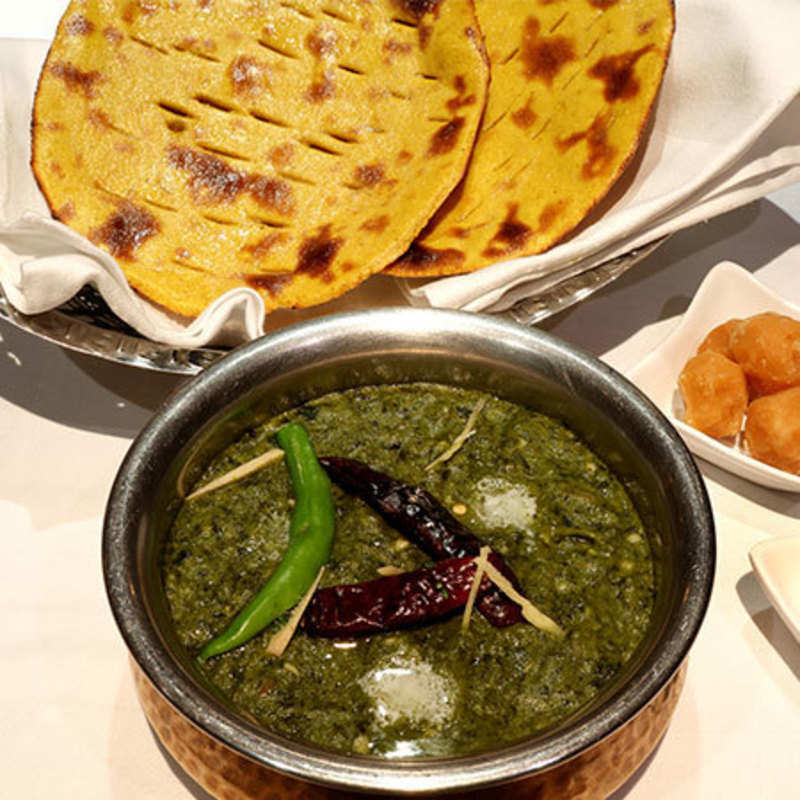 Sarson ka Saag is one of the famous delicacies of India. The "Sarson ka saag, makii di roti" is the popular food in most Bollywood movies, it is served with a lot of butter (a must). Sarson is a seasonal green leave which makes it more unique to eat on winters. The dish is made with Sarson paste, red chilli and ginger in pure ghee to adhere the winter cravings.
Nihari
Nihari is a beef curry, though it can be cooked with chicken and mutton as well. In Lucknow, the meat is cooked overnight covered in different spices to consume it as breakfast with soft puri. It is an ideal winter food to start your day.
Panjiri
Every Indian has a different recipe of Panjiri, people add up ingredients to make it more interesting and healthy. It is mainly a wheat mixture of nuts, sugar, makhana cooked up in a lot of ghee. Some people add powdered methi, grated coconuts or even dried up roses to make it a rich and healthy to eat.
Oondhiya
Oondhiya is a traditional Gujarati dish which takes hours and hours of preparation to cook but there are quicker recipes available in the market. However, if you are the one who follows the traditions, give it a try. It is a combination of veggies and fenugreek dumplings, cooked in spices and are super healthy and tasty.
Gond ka ladoo
Gond ka ladoos are the Indian comfort food, a sense of nostalgia one is reminded of. It is one of Rajasthan's delicacies but is made all around the countries with a twist of their own. The ladoos are made of edible gum resins, loads of ghee, and wheat flour, you can always add up nuts and coconut to give a crunch.
Raab
Raab is the healthy drink from parts of Rajasthan and Gujarat to drive the winter chills away. It works as the immunity booster and is a type of porridge made from different types of flour. It is an essential part of the Rajasthani and Gujarati cuisines.
Thupka
This noodle soup bowl is a must-have snack and is quite popular among teenagers. This Indo-Tibetan delicacy is just the food for winters. The soup will warm up our insides and the noodles fill our stomach. You can add fried chicken or boiled eggs and it becomes the perfect meal.
Palak and Methi Pakora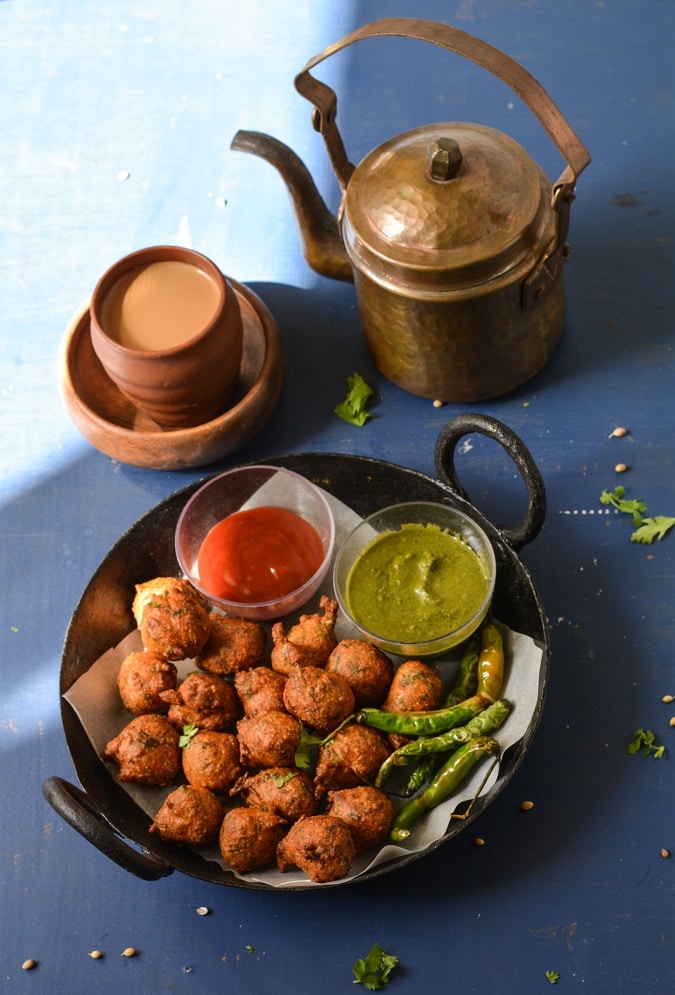 Palak and Methi pakora is a must for rainy winters, with dhaniya-pudina chutney and hot masala tea. The palak and methi are the winter seasonal veggies that can be made into numerous dishes. The pakoras are the perfect snack for lazy winters and they can also be paired up with alcohol at night.